Child Online Safety: Assessing and Mitigating the Evolving Risks to Children Online
Thursday, December 14, 2023
,
10:00 AM
-
11:00 AM PST
Category: Events
---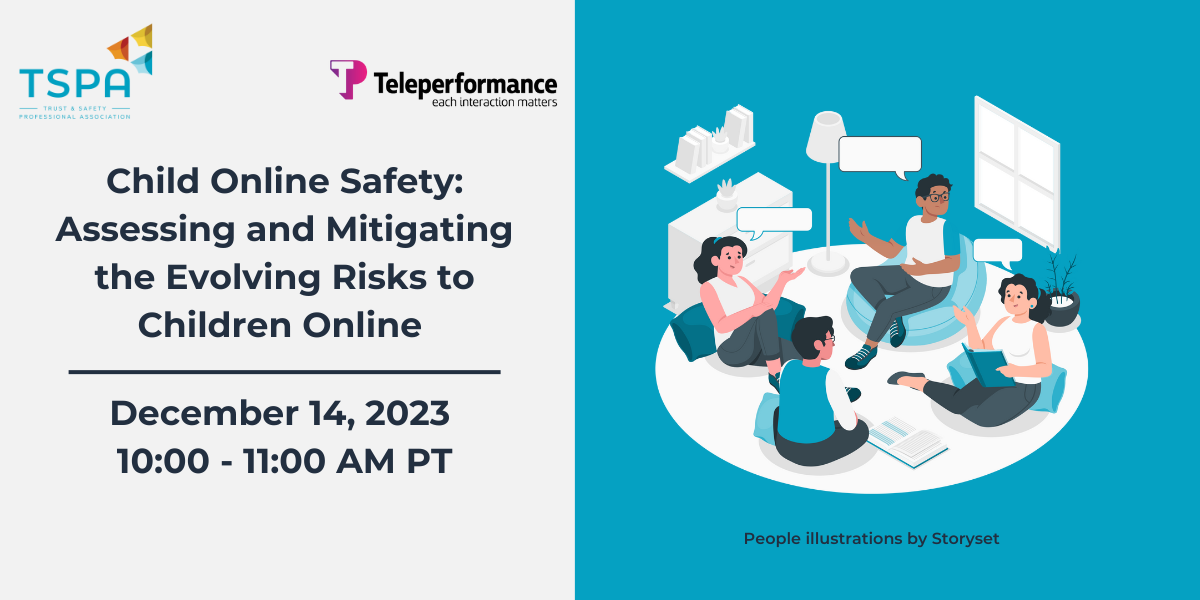 Child Online Safety: Assessing and Mitigating the Evolving Risks to Children Online
Join us for this insightful conversation with Teleperformance on the risks to children online, and how they are quickly evolving given advancements in generative AI, new regulation related to age assurance, and new trends in children's behavior online. This is leading to increasingly nuanced and complex decisions about how to create safe experiences for children in online spaces. In this session, we will explore, what are the best practices for age verification? How are the Online Safety Bill in the UK and other global regulation changing the way that platforms are required to assess and mitigate risks to children? How is generative AI changing the risk landscape for children online and how can companies be proactive about mitigating these risks? We will look to explore these questions to provide a comprehensive view of preparing for a new era of online safety, particularly to protect children online.
All are welcome, registration is required. 
---